Ingredients:
150 g butter

250 g sugar

4 eggs

250 g self-rising flour

4 apples

optional: apricot jam
Procedure:
Put the butter in a suitable bowl and melt in the microwave at defrost mode.
The butter is molten and looks light yellow.
Weigh the flour and sugar and take 4 eggs.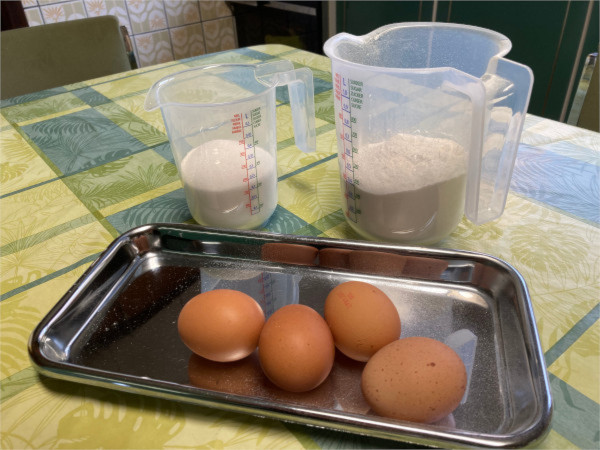 Add the sugar. Mix really well.
Add the flour and mix again well.
Add 4 egg yokes and save the egg whites. 
Add whipped egg whites
This is how the final dough looks like.
We take our baking shape and rinse it with water. Heat the oven at 165°C.
We take 4 apples, peel them and cut them in sufficiently large slices
After a first layer of apple slices and adding half of the dough we add another layer of apple slices
With the remaining of the dough, cover everything.
Put in the oven and bake for exactly 1 hour.
After the baking we can already remove the silicone baking shape and allow the cake to cool.
Optionally one can complete the cake by putting hot apricot jam on top of the cake.
Enjoy!!